Bsc 2nd Year Physics IV Physical Optics and Lesers Long Question Part E :-
---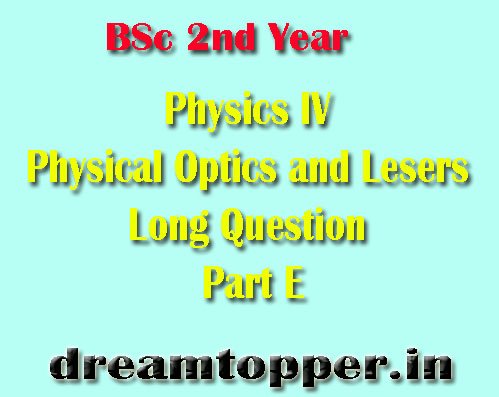 प्रश्न 23. विकिरण के 'अवशोषण', 'स्वतः प्रवर्तित उत्सर्जन' तथा 'जयी उत्सर्जन' को समझाइए। स्वतः प्रवर्तित तथा उद्दीपित उत्सर्जनों की संक्रमण प्रायिकता के बीच सम्बन्ध प्राप्त कीजिए।
Explain the terms 'absorption', 'spontaneous emission' and 'stimulated emission' of radiation. Obtain a relation between transition probabilities of spontaneous and stimulated emissions. 
अथवा आइन्स्टीन के 'A' व 'B' गुणांक क्या हैं? इन गुणांकों के मध्य सम्बन्ध स्थापित कीजिए।
What are Einstein's 'A' and 'B' coefficients ? Establish a relation between these coefficients.
उत्तर : विकिरण का अवशोषण-कोई भी परमाणु विभिन्न क्वान्टीकृत ऊर्जाअवस्थाओं में हो सकता है, तथा प्रत्येक ऊर्जा-अवस्था का एक अभिलाक्षणिक पूर्णांक होता है।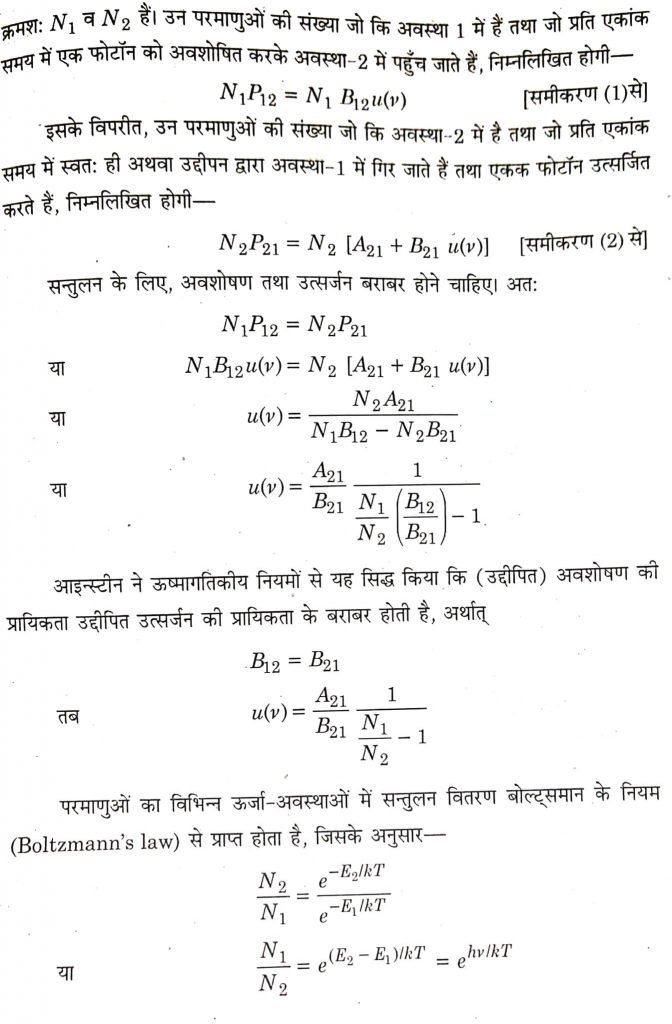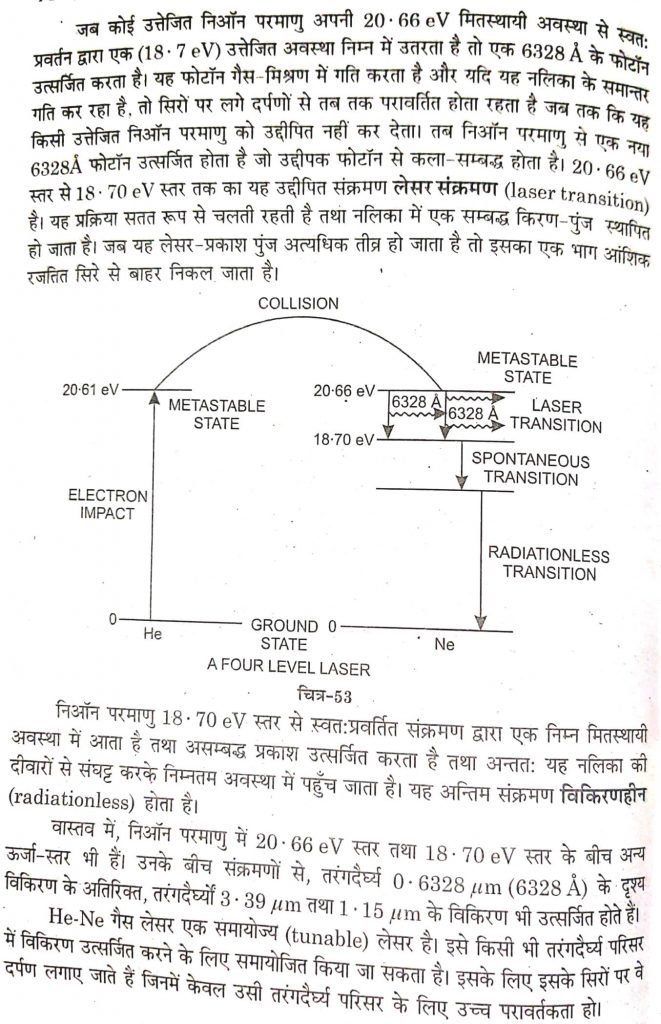 Follow me at social plate Form